Student Support
"We hope these scholarships give students the opportunity to pursue their passions...hopefully these students can be positioned for fulfilling careers - ones they are proud of and in which they can then give back to their own families, their community and, hopefully, the U of A as well." – Kevin Wilcox (B.S.B.A. '88)
The Unstoppable Claire Sanchez
Claire Sanchez and her family are no strangers to the University of Arkansas. Her grandparents, parents, cousins and brother all attended the U of A, so it seemed only natural that Sanchez would follow in their footsteps.
Teaching also comes naturally to her. She recalls arranging her stuffed animals in her room and playing school as a child, which could explain why she gravitated to the College of Education and Health Professions' teacher preparation program. Sanchez earned her Bachelor of Science in Education in 2019 and is now pursuing a Master of Arts in Teaching. In the program, she has garnered classroom experience at George Elementary in her hometown of Springdale, as well as Kirksey Middle School in Rogers.
Throughout her journey, Sanchez has benefited from private gift support, such as the Henry G. and Stella Hotz Scholarship Fund and the John H. and Jane W. Donaldson Endowed Memorial Scholarship Fund. Receiving the latter was a "humbling moment" during her graduate career, as she knew it meant she wouldn't have to try to work while finishing her master's degree in one year.
"Receiving scholarship support makes me feel like I'm part of something bigger than myself," she said. "It's an investment in my future. It makes me feel unstoppable. I would like to influence others the way the Donaldsons have influenced me. These donors are lighting the flames we will carry into the future."
Sanchez is primarily focused on early childhood education and would ultimately like to open a school that specializes in helping children who have encountered severe trauma, abuse or human trafficking, so the curriculum offered to them accounts for their difficult circumstances.
"I've worked with girls who have come out of trafficking situations in India and with kids who have been severely abused," she said. "I want my curriculum to give something back to them. I also want to leave a legacy beyond my lifetime that helps people for generations to come. I don't really care if people ever know my name. I just want them to be impacted for good through my actions."
With her incredible drive, love of a caring family and scholarship support, Sanchez may truly be unstoppable. And she will undoubtedly carry on her family's legacy at the U of A.
"It's been an honor to be a U of A student," she said. "I came into this just focused on myself, but now I see how I can impact the world."
Inspire Dreams
Scholarships help make education accessible for more students, particularly those from Arkansas.
Endowed and non-endowed scholarships can be established in recognition of academic distinction or demonstrated financial need (or both).
Scholarships can also be focused on certain geographic areas or high schools and particular majors that the students will pursue as college students.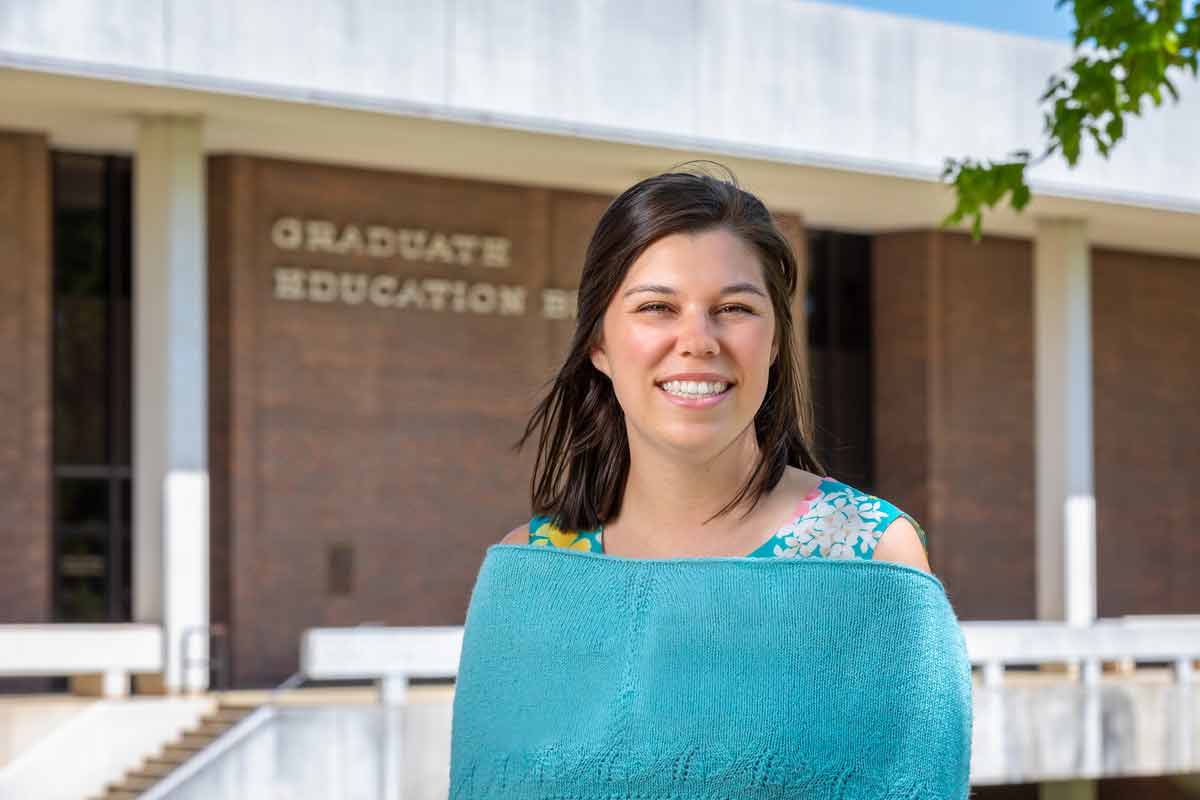 Claire Sanchez