Shooting for the Stars – or Even Mars
Rachel Slank wants to travel to Mars, even though her mom says it's a little too far from home. Slank, a distinguished doctoral fellow at the University of Arkansas, has dreamed of being an astronaut since she was four years old and says she would love to stand on another planet and explore its geology.
To prepare for her celestial journey, Slank is studying planetary science and geology through the Graduate School and International Education's Arkansas Center for Space and Planetary Sciences. She is adding to her growing academic resume, which already includes an undergraduate degree from the U of A in geology and Earth science and a master's in geology from the University of Texas at El Paso.
A key component to earning her doctorate is conducting research on one of the planets that fascinates her the most: Mars. Slank is the manager of the Mars Lab and uses her experimental chamber, which she has nicknamed "The Minion," to determine the ideal environment for forming water on the red planet. Having this hands-on experience was important to Slank when she made the choice to return to the U of A for her doctorate.
"Arkansas has one of the top experimental programs in space and planetary sciences," she said. "And the fact that we have more than one experimental chamber [for different planet conditions] sets us apart."
Slank is one of 24 graduate students involved with the Arkansas Center for Space and Planetary Sciences, which is an interdisciplinary center combining research from engineering, physics, astronomy, geology, chemistry and biology.
"I like the challenges of my research," Slank said. "My experimental chamber doesn't always work, so there's a mechanical element to getting it to function properly. I tinker with these challenges and overcome them."
Slank's distinguished doctoral fellowship guarantees funding for her year-round and allows her to concentrate on her research, classwork and volunteer teaching roles. She received scholarship support as an undergraduate at the University of Arkansas as well.
"To those who have given to support fellowships like mine, thank you," Slank said. "Thank you for giving us the chance to prove that we're worth it and can do great things."
Fuel Their Success
A scholarship or fellowship is the passport to higher education for many high-ability students and can provide crucial support for life-changing experiences.
Distinguished doctoral fellowships allow the university to attract the most capable, creative and innovative doctoral degree candidates.
Scholarships can be focused on certain geographic areas or high schools and particular majors that the students will pursue in college.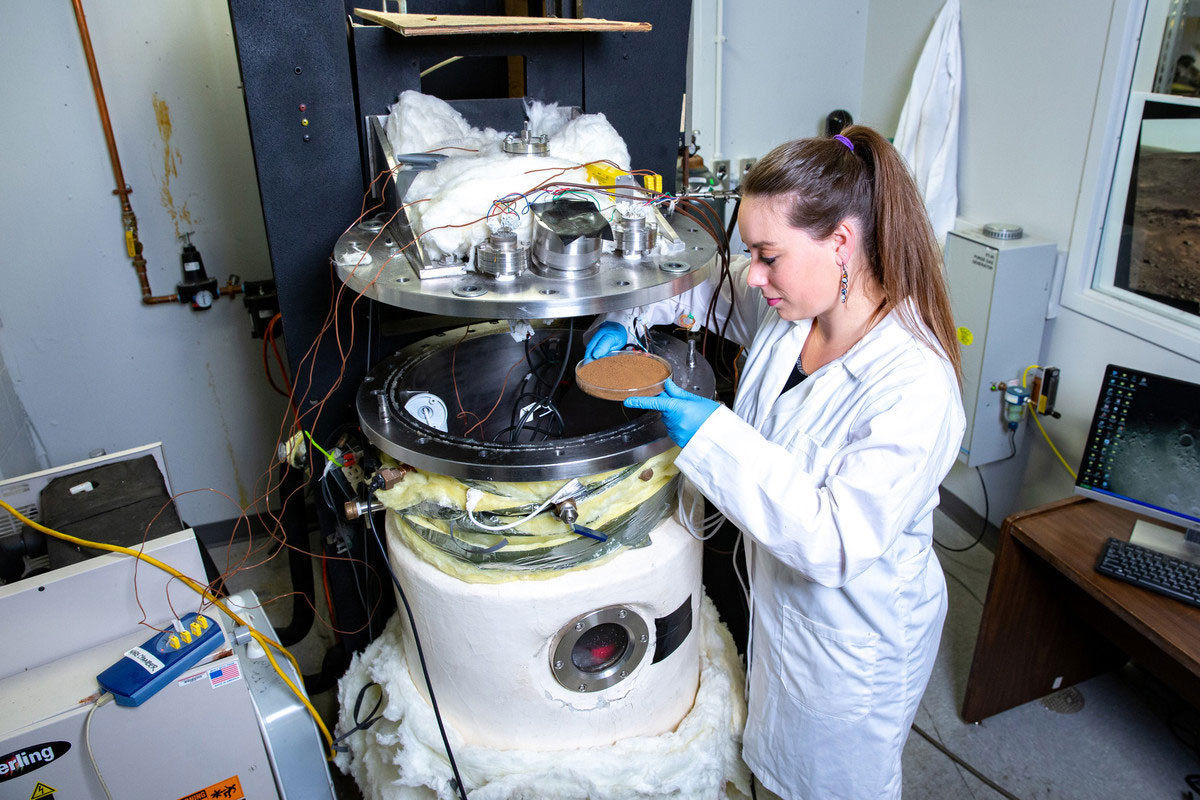 Rachel Slank