Capital Support
"Joyce and I think making a donation to the University of Arkansas is really making a donation to the entire state – in fact to the entire country. When it was suggested that we might help in creating a new performing arts center for the university, it seemed like a good opportunity to combine our appreciation of the arts with our love for the University of Arkansas."

– Jim Faulkner, B.S.J. '54
Art and Soul
Stace Treat and Dylan Turk traveled different paths much of their lives, but the University of Arkansas set their futures on a trajectory to Crystal Bridges Museum of American Art in Bentonville.
They are one example of the collaborative bond being forged between this world-class museum and the University of Arkansas, enhancing educational opportunities and public access to art.
Treat grew up in Fayetteville and a scholarship convinced him to stay at the U of A, earning a journalism and public relations degree in 1994 and a Master of Arts in communication in 2004.
"My father holds two degrees form the U of A, so it felt like the natural choice," he said.
Turk studied in the J. William Fulbright College of Arts and Sciences as well, studying art history and studying abroad in Spain, Italy and Morocco.
"This program made me understand the importance of the objects cultures make and solidified my interest in the museum world," Turk said.
Treat puts the skills he learned at the U of A to work as interpretation manager for Crystal Bridges, helping to shape the messages, design and interactive elements of the museum to enhance visitor experiences. Turk uses the skills he learned here and abroad as curatorial assistant at the museum.
Crystal Bridges and the University of Arkansas continue to collaborate on projects that enhance the museum and broaden the university's art programs.
The University Libraries collaborate with the museum on archiving materials. Students and faculty with the Fay Jones School of Architecture and Design designed and built the pavilion at the entrance to the Frank Lloyd Wright exhibit. And the Department of Art continues to cultivate partnerships with the museum for the benefits of students and faculty.
All of these efforts support the goal of building an institution that uses art to enrich, enlighten and engage its campus, its students and alumni like Treat and Turk, as well as regional and national communities.
And this is just the beginning. The university is now requiring that a portion of each new building's funding be dedicated to the procurement of public. In the years ahead, students like Treat and Turk will have access to world-class facilities dedicated specifically to art students and surrounded by inspiring art.
Continuing the Story…
A gift of over $2 million from the Windgate Charitable Foundation in 2014 was used for a capital renovation in the Arts and Design District, as well as equipment and student summer residency scholarships.
Naming opportunities are available throughout the university in connection with ongoing and planned capital project – in the Department of Art and beyond. These include buildings, class and conference rooms, plazas, suites, entrances, studios and other prominent areas.
Gifts of capital support are instrumental in providing high quality facilities and cutting-edge, technology-rich spaces that enhance teaching, learning and research.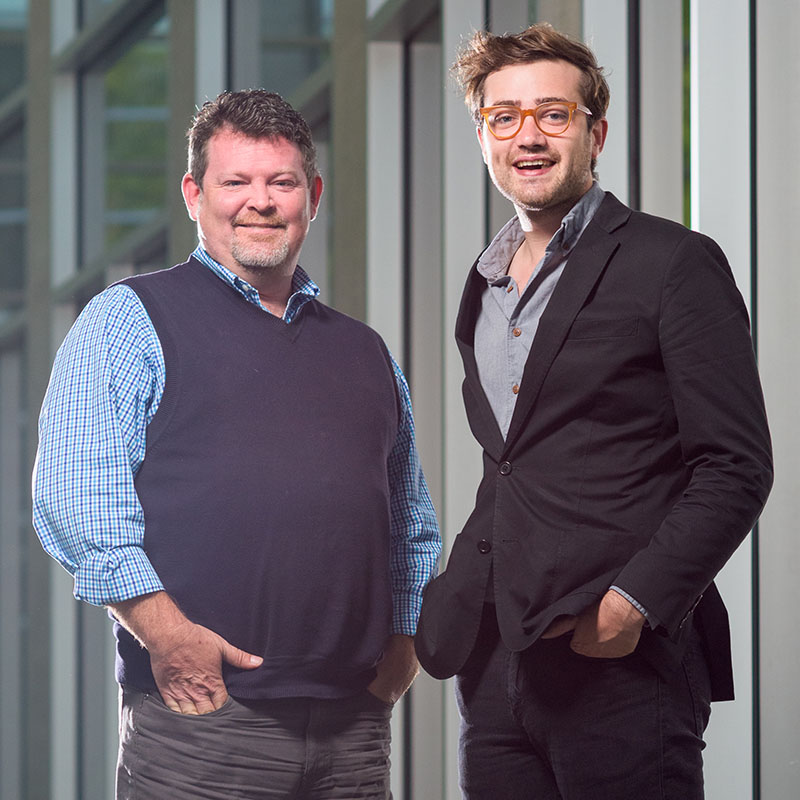 Stace Treat and Dylan Turk

Photo courtesy of Crystal Bridges Museum of American Art/Photo by Stephen Ironside