Family, Firsts and Financial Peace of Mind
Eva Puga grew up in the small town of De Queen, Arkansas, and is one of the first recipients of an Advance Arkansas scholarship from the University of Arkansas. She is a first-generation college student whose parents immigrated to the United States to gain a better future for their children.
"My sisters came to the university, so I decided to follow in their footsteps," she said. "My family is very supportive and happy."
The senior biology major was awarded the Women's Giving Circle Founders Endowed Advance Arkansas Scholarship in fall 2017 and says it has already given her peace of mind financially.
"If I didn't have this scholarship, as well as the others I've received, I would have to apply for loans," Puga said. "The scholarships I've received have given me the incentive to maintain my good grades and continue on with my education.
"When I found out I was receiving this Advance Arkansas scholarship, I was shocked and excited. I was also very appreciative and thankful."
Puga has worked two or more part-time jobs every year during her college experience. She says the cost of her education has prevented her from a few things, since the time she has outside of class is primarily spent working.
"Working has forced me to manage my time better," she said. "For the most part, my weekends and evenings consist of working. When I do schoolwork, it's during the day right after my classes."
Like many students who come from small towns, it took Puga a little time to adjust when first arriving at the U of A.
"But I love how the university is a big small town. As big as it is, it's also very friendly. You can find a community that you love here."
After graduation, she plans on studying and shadowing at dental clinics to prepare for dental school. And she has something to say for all the donors who have helped make her education possible.
"I appreciate them and what they're doing. They're making an impact on someone else's life who, in the future, will also pay it forward."
Make Education Accessible
A scholarship is the passport to higher education for many high-ability students and provides access for those who may not otherwise have the means to attend, particularly those who are first-generation.
Scholarships can be established in recognition of academic distinction or demonstrated financial need (or both).
Scholarships can also be focused on certain geographic areas or high schools and particular majors that the students will pursue as college students.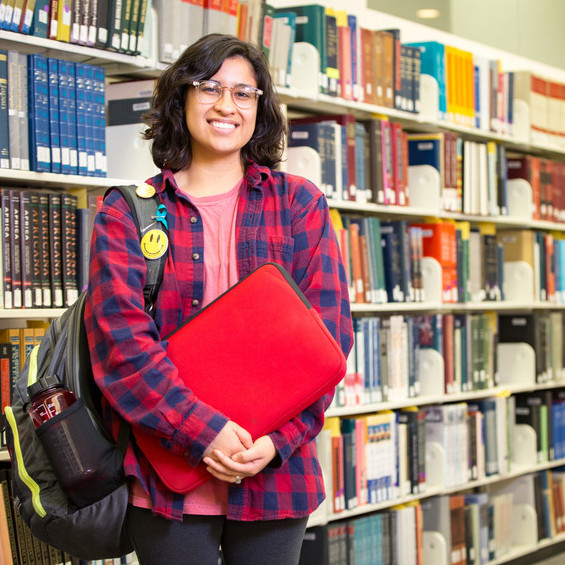 Eva Puga