Love for the Land-Grant
Victoria Maloch had a small-town start, but she has big opportunities on the horizon.
The recent University of Arkansas graduate grew up in Emerson, Arkansas, and was one of 21 students in her graduating class. She was also the only one from her town who came to the U of A that year.
Maloch, an honors agricultural business graduate, was named a Marshall Scholar in 2017 – one of 43 students selected from universities across the country – as well as a Truman Scholar. In fall 2018, she'll travel to the University of Cambridge to pursue a master's degree in public policy. In the meantime, she's serving as a Truman-Albright Fellow in the Office of Rural Health Policy in Washington, D.C.
"My entire family went to Southern Arkansas University," Maloch said. "In my mind, the U of A was where I was meant to be. It was where I belonged. Even at a big university, it felt small at the department level."
Maloch, who grew up in a rural community, said the university's land-grant mission of teaching, research and service greatly appealed to her. Her experience as a student reinforced this further.
"The university gave me a love for rural issues and research," she said. "I am very passionate about domestic issues and representing the rural community."
Maloch's experience at the university was fueled by scholarship support, and that support, she says, allowed her to completely pay for her college education.
"Knowing I didn't have to worry about paying for school or getting a job allowed me to be very involved on campus," she said. "Without that support, I wouldn't have been as involved. That flexibility led to more opportunities and a relief that I wouldn't have to worry about paying for my education."
Two of those opportunities were international experiences in Mozambique and Belize, where Maloch actively participated in service learning.
"My study abroad experiences helped me chart a path," she said. "It allowed me to take knowledge from the classroom and use it in real world situations, and it confirmed my interest and belief in my ability to have a career in public service and public policy."
As an alumna, Maloch already sees the value in giving back and helping other students achieve their dreams.
"I gave to Campaign Arkansas because I saw how others with similar experiences had given back," she said. "It made me want to give back as well. I'm appreciative for the path the university has set me on and want to make experiences like I had possible for other students."
Support Small Town Students
A scholarship or fellowship is the passport to higher education for many high-ability students and provides access for those who may not otherwise have the means to attend.
Scholarships can be established in recognition of academic distinction or demonstrated financial need (or both).
Scholarships can also be focused on certain geographic areas or high schools and particular majors that the students will pursue in college.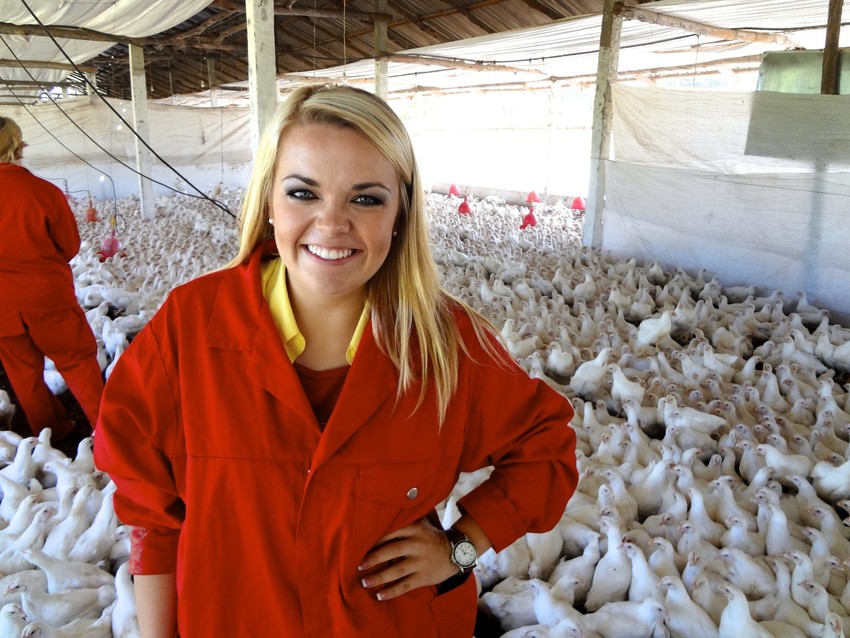 Victoria Maloch