A Garden of Personal Growth
When Rhiannon de la Rosa of Burlington, Iowa decided she wanted to pursue a degree in horticulture, she Googled the top five schools for the specialty and visited each one. Her search took her to the University of Arkansas, and she fell in love.
"When I visited the horticulture department, they were so friendly," she said. "It felt like a family, and I loved all the volunteer opportunities available."
Scholarship support helped make her decision accessible and gave her a sense of determination to pay for her education herself.
"My parents had saved money for my college education, but I really wanted to help them out and pay for it as much as I could myself," she said. "Donors have given their hard-earned money to make this possible for me. My life would be completely different without my scholarships."
De la Rosa focuses on making good grades at the university and volunteering as much as she can. She volunteers at three gardens and started a recycling initiative to give away plants in exchange for plastic containers. When she receives the containers, she paints and decorates them, grows a new plant from seeds she has propagated herself and then passes them along to someone else in exchange for a new container.
Thanks to additional scholarship support, de la Rosa secured a summer internship with the Davis Floral Company in Georgia – an experience that will help with her ultimate goal of conducting research and attending graduate school.
"I can't say enough how much I love my horticulture major," she said. "The classes here are special. It's my favorite thing about the university."
Change a Life
A scholarship or fellowship is the passport to higher education for many high-ability students and provides access for those who may not otherwise have the means to attend.
Scholarships can be established in recognition of academic distinction or demonstrated financial need (or both).
Scholarships can also be focused on certain geographic areas or high schools and particular majors that the students will pursue in college.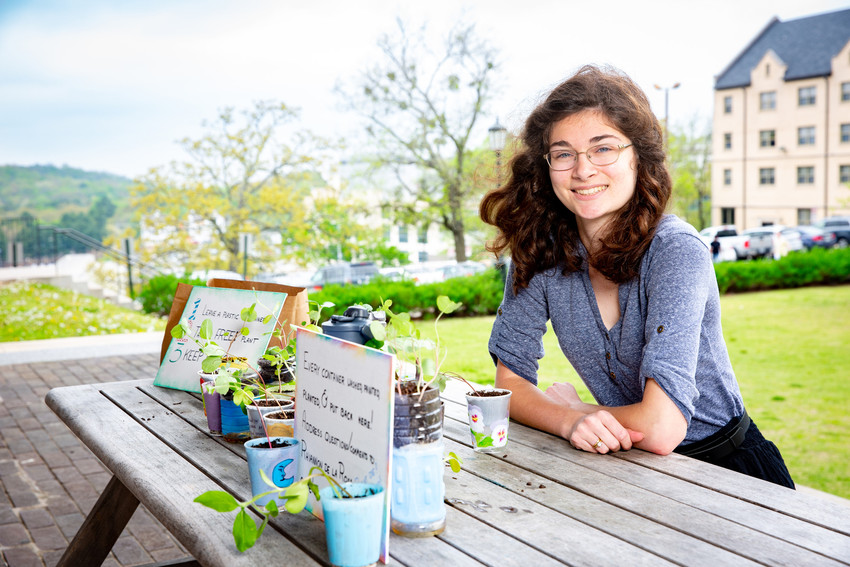 Rhiannon de la Rosa