A Ray of Possibility
When personal drive, private gift support and faculty mentorships come together, life-changing opportunities happen. Hannah Ray, a 2018 graduate from the J. William Fulbright College of Arts and Sciences, can attest to this. The Russellville native transferred to the University of Arkansas as a sophomore and never looked back.
"I felt a sense of community and inclusion when I came to the U of A," she said. "I wasn't sure if I would fit in, but I met people easily in my classes and clubs. It was also evident right away that, although the classes were larger, the professors genuinely cared a lot about the success of their students."
Ray's sophomore year turned out to be a pivotal one, because she became acquainted with Angie Maxwell, associate professor of political science and director of the Diane D. Blair Center for Southern Politics and Society in Fulbright College.
"Without Angie Maxwell, I would not be in politics at all," Ray said.
With Maxwell's encouragement, Ray applied for an internship in Senator Tom Cotton's state office and earned an additional internship with Representative Steve Womack's Washington D.C. office for the same summer. Those experiences led to an internship with Senator Marco Rubio and culminated in an internship in the White House with the President's Commission on White House Fellowships.
"Seeing our country's politicians in person was a surreal experience," she said. "My favorite part was being in the middle of it all."
Ray notes that, thanks to the scholarship support she received from the university, she was able to offset the costs of living in D.C. and benefit from the life-changing opportunities she experienced.
"Scholarships made a huge difference," she said. "I couldn't have done my internships without them.
"When I received the email that I had landed the White House internship, I had been living in D.C. for the previous semester and knew how high the cost of living was. I knew there was no way I could continue paying rent for three more months. However, the university helped find a scholarship for me so I could take the internship. My parents were extremely thankful and breathed a sigh of relief. That scholarship literally enabled me to take the internship, and we are very grateful for that!"
Ray plans to channel her passion for political science into law school. She ultimately dreams of advising at the U.S. Department of State.
Provide Pivotal Opportunities
A scholarship or fellowship is the passport to higher education for many high-ability students and can crucial support for life-changing experiences.
Scholarships can be established in recognition of academic distinction or demonstrated financial need (or both).
Scholarships can also be focused on certain geographic areas or high schools and particular majors that the students will pursue in college.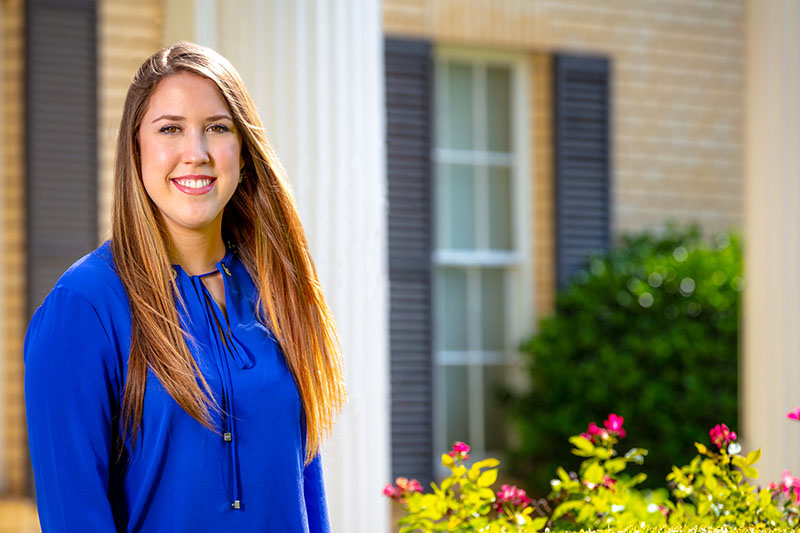 Hannah Ray