An Advocate of Education
Moses Agare was going to drop out of school when he reached seventh grade, because his family couldn't afford the 50 cents he needed to take his exams. In Sirembe, Kenya, his hometown, his family struggled financially.Yet Agareknew "the journey to success is through education."
Thanks to a Fayetteville non-profit, Restore Humanity,and its founder, alumna Sarah Fennel Buchanan,Agare secured the money he needed for his exams, as well as guidance on how to further his education. He focused on his grades and came to Arkansas to study at Northwest Arkansas Community College, where he finished his prerequisites. Then, he enrolled at the University of Arkansas to major in civil engineering.
"Just seeing Senior Walk –I knew this was the right place to be," Agare said. "At the University of Arkansas, I love the people, culture and traditions. Calling the Razorbacks during a football game was unique. It's raising one voice. And the location on the Hill –it's a home on the Hill –it'svery beautiful."
Agare received scholarship support from the U of Aand attended college without having to work or incur student debt. The freedom he was given through private gift support allowed him to focus on his school work, become part of the community and get involved with student organizations, like the Associated Student Government.
Agare noticed there was no representation for international students on Associated Student Government, and he worked with the president to change that and give them a voice. He became the first international student in the history of the university to serve as aSenator.
This experience led to another first –the first student to ever be crowned Homecoming King at the U of A. Nominated by Chi Omega, Agare says being chosen was something he never expected.
"Every student has a shot at an opportunity at the U of A," he said. "It's a place of love and a place of opportunity. Your goals, dreams and ambitions are valued."
After graduation, Agare wants to experience the United States and says his dream is to always inspire. However, his current ambitions do not outweigh the memory of his past, and he plans to use his degree to help those from his hometown.
"We don't have paved roads, electricity or running water," he said. "I want to take what I've learned here and bring it back home. It gives me passion, and I want to give back to my community. I love that engineering provides solutions."
Agare is already true to his word. He raised money to build a classroom for his primary school in Sirembeand said he might like to run for president of Kenya one day. "I know the life they are going through," he said. "I want to encourage and inspire them. I want to tell them to not give up on their dreams. It doesn't matter where you're from –it matters where you are going. I want to be an advocate of education."
Address the Need
A scholarship or fellowship is the passport to higher education for many high-ability students and can provide crucial support for life-changing experiences.
Scholarships can be established in recognition of academic distinction or demonstrated financial need (or both).
Scholarships can also be focused on certain geographic areas or high schools and particular majors that the students will pursue in college.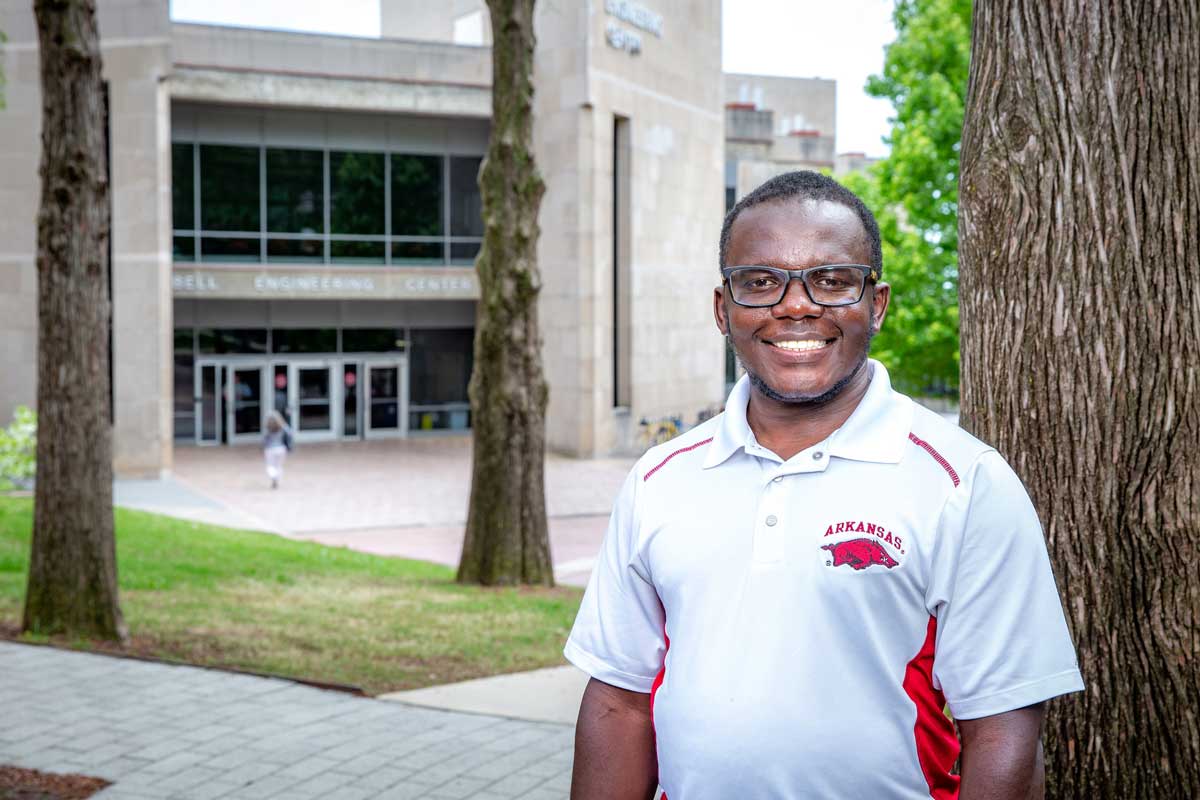 Moses Agare