School of Art
"The School of Art will shape a new generation of artists, historians, designers and teachers with a unique understanding of the hope art can bring to communities. The unparalleled access to meaningful American art will connect the heartland to the world."

- Alice Walton, Honorary Doctor of Arts and Humane Letters, '12
Built by Design
Marty Maxwell Lane is a graphic design educator in the School of Art, but she first and foremost considers herself a designer and builder. The school, which was established in 2017 thanks to an unprecedented $120 million gift from the Walton Family Charitable Support Foundation, made history as the largest gift ever given to a U.S. university to support or establish a school of art and created the first and only accredited, collegiate school of art in the state.
Maxwell Lane said the gift was "monumental" for art and created energy – an energy that is still building years later. The results are already evident through the incredible work being produced, but there is also a great deal of internal growth taking place behind the scenes.
In her role as associate professor of graphic design and associate director, Maxwell Lane helped build the first B.F.A. in Graphic Design program and is working with colleagues to create a Masters of Design in Design for Collaborative Futures. She has seen the transformational impact that the gift has had on faculty and program growth, as well as student support and facility improvements.
"Thanks to this gift, we've been able to hire amazing faculty with incredible backgrounds," she said. "With every new faculty member who comes to the school, new opportunities come as well. It is incredible and exciting and also a little overwhelming. We feel the weight of our responsibility to create opportunities and change. We take it seriously. We think deeply about how we want to invest the gift into our students' experience, faculty research and the community."
One of the school's many investments is a paid summer internship with Thrive Design in Helena, Arkansas, where a graphic design student gains first-hand experience and helps small businesses develop materials. The internship gives students the opportunity to live and work in a setting they might not otherwise experience.
In studio art, two residency programs, RISOres and Clay Break, have been developed, bringing in artists from around the country to practice art and share their experiences. Art history is crafting the Master of Arts program, Arts of the America's, in collaboration with Crystal Bridges Museum of American Art. And two new centers, the Center for Photographers of Color (Studio) and the Center for the Study of Childhood Art (Art Education), are also in the works.
The school's external facilities are also taking shape. The historic Fine Arts building is being renovated, and the Windgate Studio + Design Center, made possible from a generous $40 million gift during Campaign Arkansas, will open in 2022 with new space for graphic design and studio art.
The possibilities are endless and the opportunities are limitless for the school, as it continues to transform the university and region into an international hub for the study of art.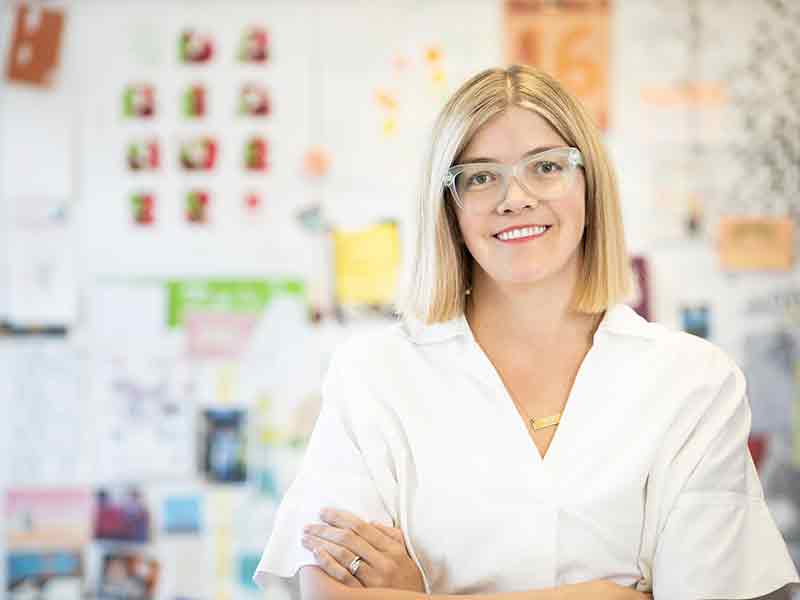 Marty Maxwell Lane
Contact
Melody Kouchehbagh
Senior Director, Development & External Relations
479-575-7096
melodyk@uark.edu