Fay Jones School of Architecture + Design
"I've always had a love for architecture, and I wanted to make a gift that would directly help a student. In some ways, I hoped that student would be able to do some of the things I didn't get to do. I wanted to see someone accomplish something, and I have. It's great to experience how you made a difference in someone's life."

- Steve Lair, B.S.B.A. '72
A Future Inspired by the Past
Looking back, alumna Josi Chavez says it makes sense why she decided to major in interior design in the Fay Jones School of Architecture and Design. She grew up watching her father renovate homes in Monett, Missouri, where she graduated high school, and that interest, combined with the knowledge, creativity and skills fostered at University of Arkansas, grew into a career that she now loves.
Chavez chose interior design as her major during her sophomore year of college and never looked back. Soon after declaring her major, she was presented with a unique opportunity: studying abroad in Italy at the U of A Rome Center to deepen her skills and understanding of and appreciation for design.
"I knew I wouldn't be able to afford it," she said. "But it was recommended that I apply for the William Stephen Lair Design Scholarship as a possible way to help. I knew if I didn't get the scholarship, I wouldn't be studying abroad."
But Chavez did get the scholarship, which was established as a part of Campaign Arkansas, and it made her feel "beyond elated" that she'd get to live abroad during the summer.
"This was a completely different experience for me, because I had the opportunity to live and travel with people who were my age, as opposed to being a tourist with my parents," she said. "Receiving this scholarship allowed me to have an opportunity that I wouldn't have otherwise had."
Her time in Italy helped her feel more connected to her major and provided direction for what would eventually become her career.
"History correlates so clearly to interior design and architecture," she said. "Studying in Italy strengthened my passion for industry and design. I saw the importance and the impact it can have. It also helped reinforce what design meant to me."
Chavez received the William Stephen Lair Design Scholarship during her senior year as well, and it once again provided support when she needed it the most – this time for tuition. Upon graduation in 2017, Chavez left the university debt free as the first in her family to earn a baccalaureate degree.
Three years into her career, Chavez now works for River+Lime, an interior design firm in Denver that was founded by fellow U of A alumna Margaret Selzer.
"The interior design program in the Fay Jones School is such a competitive program," Chavez said. "It really helped prepare me for the real world."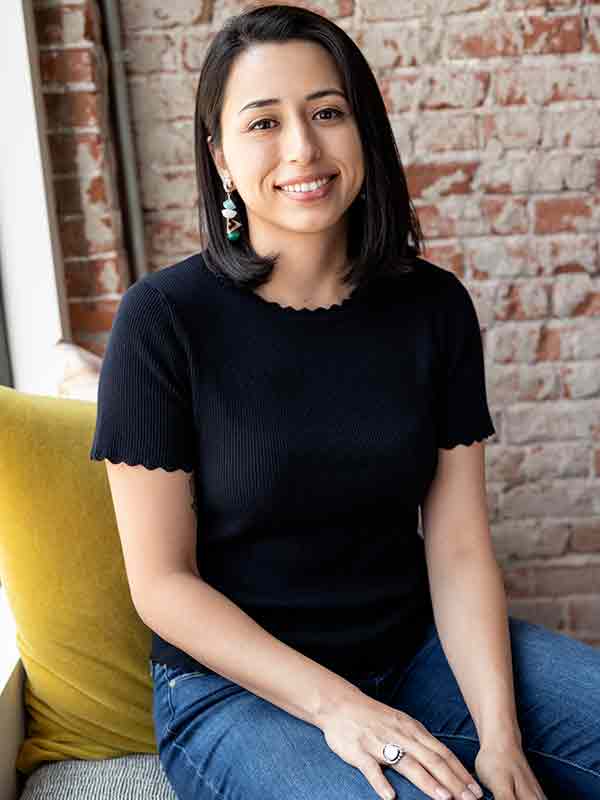 Josi Chavez
Contact
Mary Purvis
Director of Development
479-575-7384
mpurvis@uark.edu