College of Education and Health Professions
"We were moved when we heard firsthand from the EMPOWER students and learned what an impact this program has on their lives, and we knew we wanted to be a part of their future success."

- Patti Brown, B.S.E. '80

"It is important to the A.L. Chilton Foundation to create more opportunities for students to become a part of the Razorback family. Giving to the EMPOWER program through scholarship and program support accomplishes this by making the university more accessible for students"

- Bonnie Harding, B.S.E. '69
Empowered for Independence
Nick Lange's favorite part of university life is getting to live on his own, but he also greatly enjoys the two jobs he holds on campus. Originally from Dallas, Lange is involved in EMPOWER, a program that has enabled him to become a self-sufficient young adult.
EMPOWER, which stands for "Educate, Motivate, Prepare, Opportunity, Workplace readiness, Employment, Responsibility," is a four-year, non-degree college experience program housed in the College of Education and Health Professions. It was created specifically for students with mild intellectual disabilities and incorporates functional academics, independent living, employment, social and leisure skills, and health and wellness in a public university setting. Peer mentors work with EMPOWER students both in and outside of class to help navigate note-taking skills, campus life and academics, helping participants become truly immersed in college life while also gaining valuable skills for independent living and working.
Lange has embraced the opportunity to experience life as a Razorback and says his favorite student experience so far is going to the sporting events, where you can usually find him in the front. He says EMPOWER has been a great experience and has allowed him to do many of the activities any other college student would do.
"The EMPOWER program has actually changed my life," Lange said. "It helped me find who I really am, and it gave me the confidence to have a leadership position in student organizations."
On campus, Lange is involved as the social media coordinator for PRIDE, the secretary for College Republicans and the communication coordinator for Young Americans for Freedom. He also works as a facility assistant and fitness center attendant at University Recreation and as an events intern in the Arkansas Union.
During Campaign Arkansas, the A.L. Chilton Foundation supported EMPOWER extensively through several major gifts, including one that was used to create the A.L. Chilton Foundation EMPOWER Arkansas Endowed Scholarship and the A.L. Chilton Foundation EMPOWER Arkansas Operational Endowment.
"The donations from the A.L. Chilton Foundation have helped and improved our program in ways that we could have never imagined," said Ashley Bradley, director of the program. "Funding resources have supported our residential mentors who enhance the independent living aspect of our program, and scholarships have been provided to students who need financial assistance, adding to the diversity and inclusion on our campus. It has been exciting to see the how this program has taken shape over the last several years, and it's rewarding to see students benefit from it."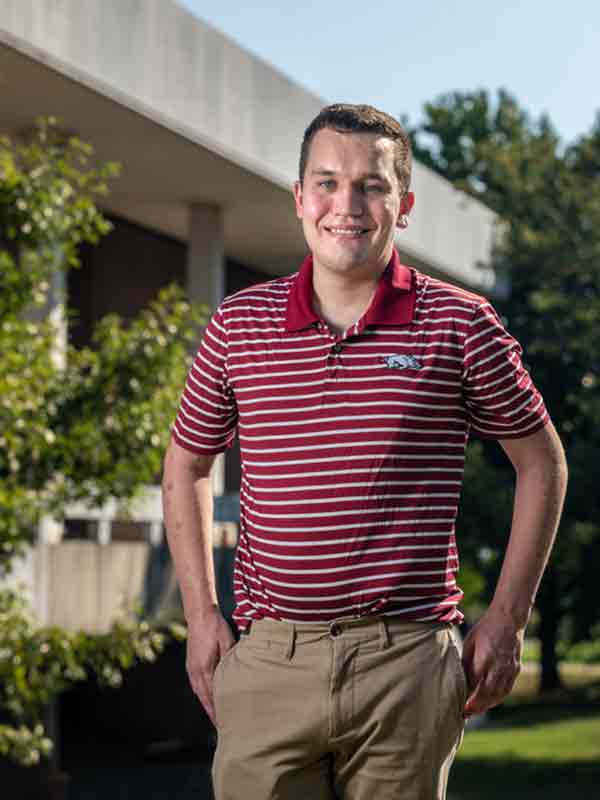 Nick Lange
Contact
Jamie Banks
Senior Director of Development
479-575-3126
jbanks@uark.edu