College of Engineering
"We've never had a civil engineering building. This facility will educate thousands over the lifetime of the building. I view that as our legacy – to help all of those students."

- Jim McClelland, B.S.C.E. '67
Changing the Game for Civil Engineering
It's not every day that someone is appointed inaugural director of a facility that will be the first of its kind in Arkansas. But for Gary Prinz, associate professor and director of the Grady E. Harvell Civil Engineering Research and Education Center, or CEREC, that day happened as a result of Campaign Arkansas.
Located in the Arkansas Research and Technology Park, the 37,400-square-foot facility will serve as a research and teaching space for the Department of Civil Engineering and will be a resource for academic, government and industrial partners across Arkansas.
Prinz says the lab will be a "game changer" for civil engineering research at the University of Arkansas.
"With the new capabilities that the lab will offer, we will be unencumbered to pursue more ambitious research projects involving more complex loading of structural components and systems," Prinz said. "A better understanding of structural behavior through large-scale experimentation will help us develop resilient solutions for our future infrastructure."
CEREC will take civil engineering studies beyond the classroom by offering students a hands-on experience. As Prinz notes, "It's one thing to calculate the fracture limit of a steel connection on the classroom chalkboard, but it is an entirely different experience for a student to feel the connection fracture limit in the lab. I am excited that the new lab will help bridge the gap between proper calculation and observed phenomena, providing an added level of understanding to our future generations of engineering students."
A gift of $2.35 million from Grady Harvell led the way in raising more than $7.2 million for the new structure, alongside major supporters including the Sunderland Foundation, the State of Arkansas, the Arkansas Department of Transportation, Gus Vratsinas, Garver LLC, Nucor-Yamato Steel, Jon Keel, the Trinity Foundation, Jim and Pat McClelland, and McClelland Consulting Engineers, Inc.
"The support of our alumni and friends during Campaign Arkansas has forever shaped the College of Engineering," Dean John English said. "CEREC is a perfect example of a vision brought into reality because our supporters gave their time, energy and financial resources to make it happen. I'm grateful to each of them, and look forward to the bright future made possible by this effort."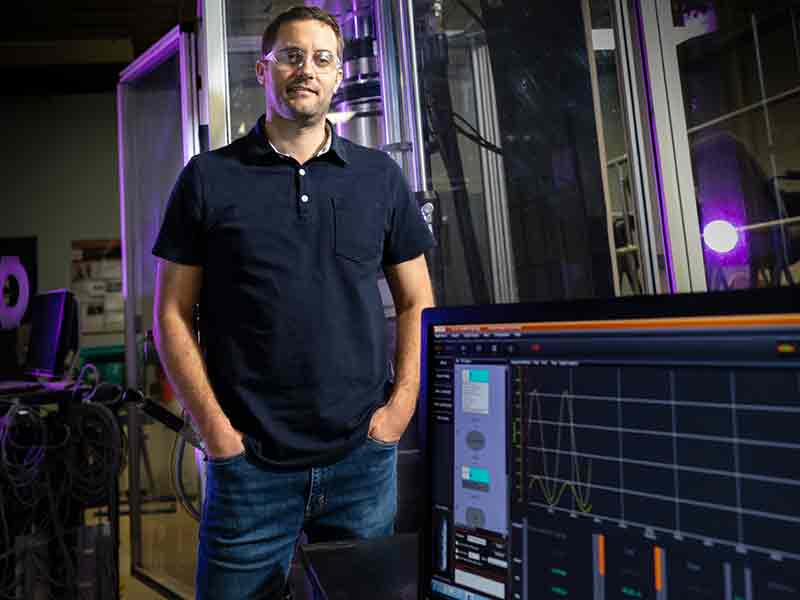 Gary Prinz
Contact
Bill Lansden
Senior Director of Development
479-575-3075
blansden@uark.edu