Dale Bumpers College of Agricultural, Food and Life Sciences and the Division of Agriculture
"This scholarship will ensure that students in need will have an opportunity to accomplish their dreams of protecting the environment. I always knew my child would accomplish great things and would someday change the world in the process, but now it may be through other environmental science students in the years to come."

- Tami Strickland, B.S. '85, M.S. '15
A Life Remembered and An Education Gained
Former University of Arkansas student Tanner Thompson Shuck loved environmental science and felt a responsibility to preserve the environment for the future. Described by friends as caring and big-hearted, Shuck passed away unexpectedly in April 2018, but his passion lives on in the Dale Bumpers College of Agricultural, Food and Life Sciences, where a memorial scholarship was established by his mother, Tami Strickland, and their family.
Jordan Moore is the inaugural recipient of the Tanner Thompson Shuck Memorial Scholarship and she, too, is focused on environmental science. In fact, Moore's advisor, clinical assistant professor Lisa Wood, was Shuck's former advisor as well.
"Throughout the years, I've learned about Tanner from Dr. Wood," Moore said. "I know that Tanner loved nature and that he was passionate about his major. I know that he valued education, and he valued relationships with his professors. I can tell by the way Dr. Wood talks about Tanner that they had an unbreakable friendship. She has a photo of him posted on the door to her office. Every time I visit her, this is a constant reminder to me that education, and life, are precious."
Originally from Arkadelphia, Moore graduated high school in Little Rock and is now a senior at the university. Thanks to the scholarship support she's received, she has been able to attend classes without having to work part-time.
"Scholarships are important to students because they place value on a student's education and serve as an incentive to finish school," Moore said. "Scholarships are the reason some students are able to attend school and forge a better life for themselves. I have always been a believer in investing in education and that education is the key to the future."
In the summer of 2020, Moore worked with Black Hills Energy. She says she is interested in working for an energy company after graduation, so she can provide clean and safe energy to the community.
"Tanner valued his education and wanted a better world than what we live in," Moore said. "Having a scholarship in his name continually honors him as a steward of education and ensures his legacy is never forgotten."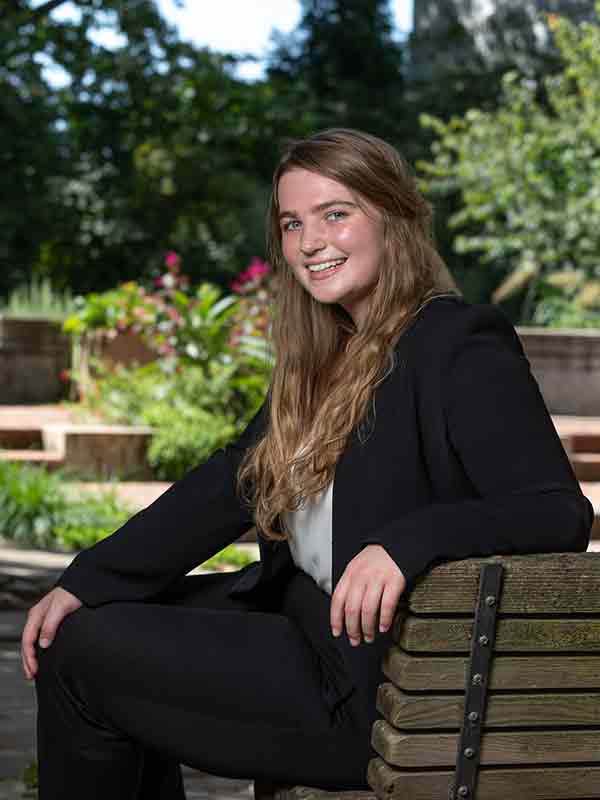 Jordan Moore
Contact
Mark Wilton
Director of Development
479-575-2270
wilton@uark.edu