The Power to Succeed
Mark Chapman chose to attend the University of Arkansas because it felt like home. A first-generation college student, Chapman became interested in engineering in high school, and his family fully supported his decision to pursue higher education.
Chapman admits he knew university life would be different from high school, but – like any new college student – didn't quite know just how different it would be.
As a recipient of the Engineering Career Awareness Program Scholarship, Chapman had the unique opportunity to delve into campus life the summer before his freshman year, meeting other students and learning about the resources available to him as a Razorback. One of these resources was the Center for Multicultural and Diversity Education, where he learned to be more self-disciplined and transition to a college setting, and the other was the Engineering Career Awareness Program itself.
The Engineering Career Awareness Program, or ECAP, is unique because it is designed to recruit students who are underrepresented in the field of engineering and give these students the support they need to feel comfortable, confident and ready to succeed. The program utilizes a three-week summer bridge program and mentorships to help students reach their full potential.
"If I hadn't been in the Engineering Career Awareness Program and received the scholarship, I wouldn't have been able to live on campus," he said. "ECAP helped me build relationships. There's a family feel to the program because we're all in it together. You come in with a support network of both adult and peer support."
Thanks to his scholarship support, Chapman has been able to focus on his academics and become involved in several student organizations, including the Society for Hispanic Engineers and the Power Electronic Society. When he graduates, he wants to work in power generation, because of his interest in the supply and distribution of power and its systems and signals.
Because of his involvement with ECAP, Chapman has the power to succeed.
"There's no limit to the help you can find at the university or the opportunities available," he said.
Impact Valuable Programs
ECAP is an example of a program that not only provides financial assistance to qualifying students but also goes above and beyond to foster student success outside the classroom.
Private gift support is used for operating costs and activities critical to campus; developing and implementing interdisciplinary courses, curricula, minors and professional master's degree programs; and promoting greater globalization for teaching, research and outreach. Research activities, graduate and undergraduate course offerings and professional development and continuing education opportunities combine to form the foundation and structure for centers. Each academic partner brings complementary expertise to the organization.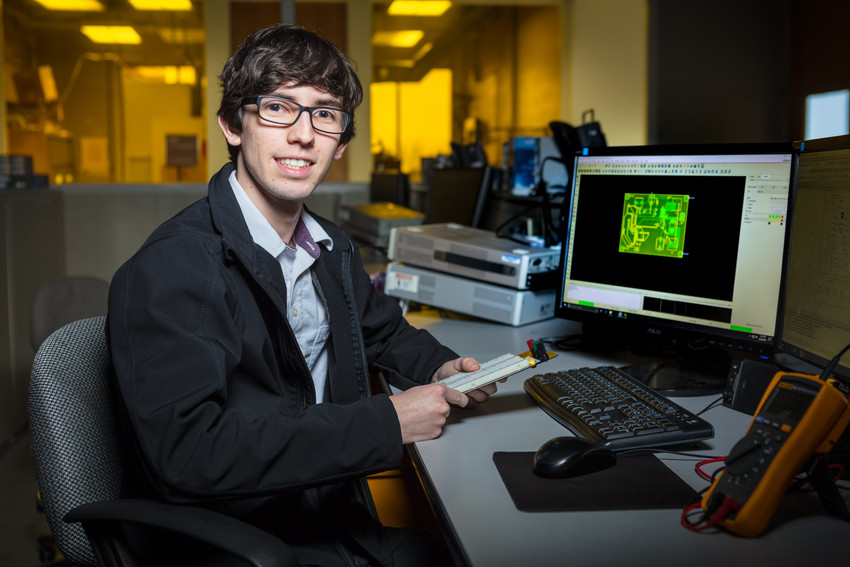 Mark Chapman
Other Program Stories