A New Life Cycle
Horticulture has always been a part of Max McKeown's life – starting from an early age when he worked in the garden with his grandmother.
The Monticello native came to the University of Arkansas specifically for its horticulture program and says his education is possible thanks to scholarship support.
"Scholarships are the major reason I was able to come here," he said. "If I didn't have these, I wouldn't be here. It's helping me break the cycle in my hometown of graduating high school and going straight to the work force."
McKeown's experience at the U of A started earlier than most – in the summer before his freshman year when he participated in the Accelerated Student Achievement Program, or ASAP.
Created in 2016 with a $2.4 million grant from the Walton Family Foundation, ASAP serves first-generation and low-income students in 26 Arkansas counties. As an ASAP participant, McKeown had the opportunity to take classes before his freshman year and was partnered with a mentor to help him adjust to college life. After completing his freshman year, McKeown signed up as a mentor for the next class of incoming students.
"ASAP helped a lot because it felt like college, but in a smaller sense," he said. "I had a great support group, and I felt prepared when classes started. I thought the best thing would be for me to give back and show others from small towns that you can come to the U of A and thrive here."
McKeown appreciates the culture and diversity the university offers and says it serves a need by helping low-income residents of the state transform their lives.
"My favorite part about the U of A is all the different people I meet every day," he said. "Being here has made me more inclusive and accepting of everyone."
Impact Valuable Programs
ASAP is an example of a program that not only provides financial assistance to qualifying students but also goes above and beyond to foster student success outside the classroom.
Private gift support is used for operating costs and activities critical to campus; developing and implementing interdisciplinary courses, curricula, minors and professional master's degree programs; and promoting greater globalization for teaching, research and outreach. Research activities, graduate and undergraduate course offerings and professional development and continuing education opportunities combine to form the foundation and structure for centers. Each academic partner brings complementary expertise to the organization.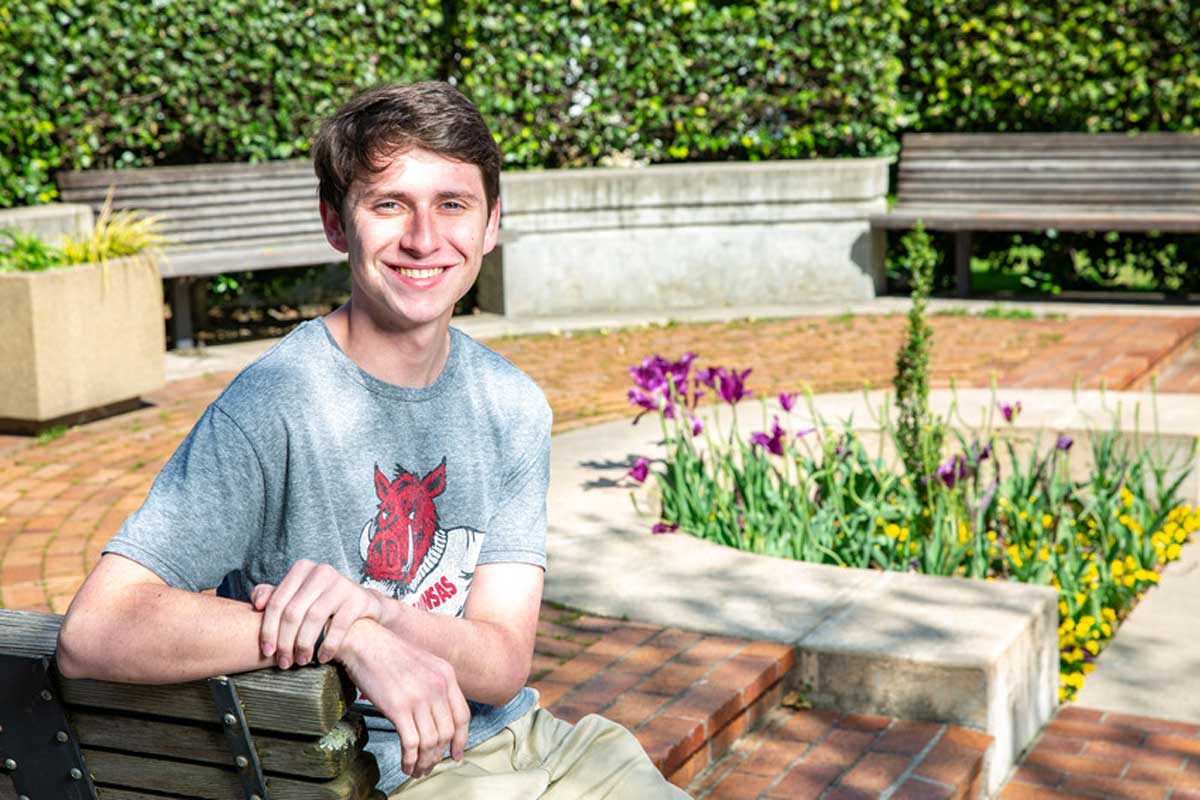 Max McKeown
Other Program Stories