A Journey Funded by Philanthropy
Angie Maxwell's journey to the University of Arkansas started when she was 17. Growing up in Louisiana, no one in Maxwell's family had ever left the state, and there were no resources to fund dreams of a college education. However, that didn't stop her from sending an application to the U of A and applying for scholarship support, which she received.
When Maxwell's mother dropped her off for her freshman year, it was the farthest she had ever driven. Maxwell had no cell phone, no credit card and no car – just $250 that she had saved waiting tables the summer before.
"I knew I had an opportunity away from a difficult life, in a peaceful place, all made possible by the goodwill of total strangers," she said. "I constantly think about how things might've been different if I hadn't received that support."
Maxwell excelled at the U of A and was president of the Associated Student Government and a Truman Scholar. She majored in international relations, minored in Middle East Studies and was an Honors graduate. While working on her senior thesis, which focused on Senator Fulbright's 1970 Peace Plan, she became interested in southern culture and politics.
After graduation, Maxwell interned in Washington D.C. and pursued graduate and doctoral degrees at the University of Texas at Austin. She joined the U of A faculty in 2010 and is now the director of the Diane D. Blair Center of Southern Politics and Society and holds the Diane Divers Blair Endowed Professorship in Southern Studies.
Private gift support has been a facet of Maxwell's academic journey from student to faculty, and she doesn't take it for granted.
"Without the generous and unwavering support of Jim and Nancy Blair," Maxwell said, "I could not tackle such important research questions, some of which have gone unanswered in the past because of a lack of resources. That is how important their support has been."
In an effort to pay it forward, Maxwell frequently encourages her students to apply for scholarships and writes letters of recommendation to help with their applications, because she knows how valuable it was to her personally.
"Now I'm on the other side of the desk, and I'm trying to support the success of my students in any way that I can, as was done for me," she said. "Most of my students don't realize how smart they really are, and most people don't realize how many students we've launched to big things."
Attract Talented Faculty
To attract – and retain – key researchers, it is important to invest in our faculty, especially in the form of endowed chairs or fellowships. Scholarships often entice students to come to the University of Arkansas, and endowed faculty positions are incentives for faculty to join the university.
The research being done by professors like Maxwell puts the University of Arkansas in the national spotlight and brings in critical research dollars. However, other universities sometimes try to lure away these talented individuals – often with the prospect of an endowed faculty position at their own institution.
In addition to chairs and fellowships, faculty support endowments are another excellent way to ensure our faculty members have the resources needed for success.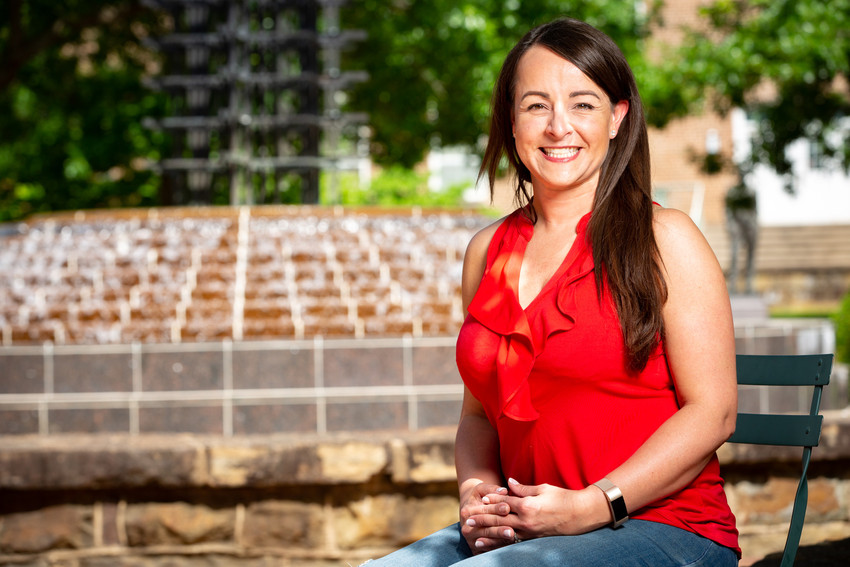 Angie Maxwell